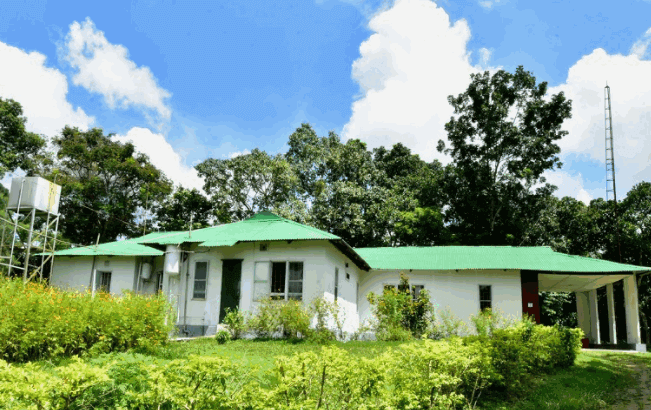 Tea Museum Tea Museum is located in Srimangal Upazila of Moulvibazar, the famous tourist city of Tea. It is the first and only tea museum in Bangladesh. This tea museum is about the history and tradition of tea gardens for hundreds of years. This tea museum has been set up in 2009 at the initiative of Srimangal T-Board to showcase the different varieties of tea, various ingredients related to tea cultivation, and the history of tea cultivation to the new generation. The Tea Resort and Museum of the Bangladesh Tea Board is located at a distance of about two kilometers along the road from Srimangal to Kamalganj and Shamsher Nagar.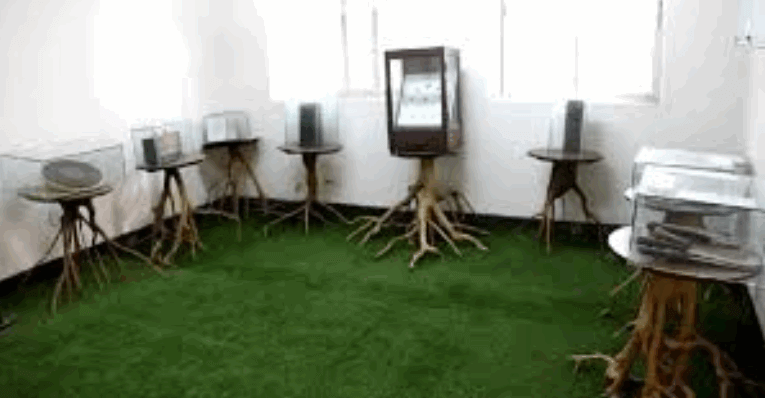 Things to look for in a tea museum
The tea museum has a total of four small rooms, two side by side and two a few yards away. There are tools of torture on the one hand and various tools used by the workers on the other. There is various equipment used in tea gardens during British rule, special coins used by tea workers, hundreds of pieces of furniture used in British bungalows adjacent to gardens, filters of the British period, tea table wrapping table, proning da, planting ho, ring spade, etc. A notable collection of the Tea Museum is the complete portrait of Bangabandhu Sheikh Mujibur Rahman. Bangabandhu in white Punjabi pajamas is standing behind the empty chair and table.
I was fascinated by the huge picture. Bangabandhu Sheikh Mujibur Rahman was the Chairman of the Tea Board in 1958-56. And on that occasion, he came to Nandabani tea garden in Srimangal. The chair in which Bangabandhu sat in the meeting at that time has been kept here with utmost care. That table of the meeting has also been kept. There are also pegs, spades, pickers, cutters, spades, tri-fruit type spades used by tea workers during the British period, amulets used by women workers, anklets, earrings, various types of silver ornaments, etc. found in this museum. Silver and copper coins used during the British and Pakistani periods have found a place. In World War II, a warplane crashed in the Lauyachhara forest.
Part of that warplane also has a special place in the museum. The wood has long been housed in a glass frame with four pieces of fossilized stone transformed from the ground. The tea museum also has a medium fridge powered by kerosene cups collected from the Neptune tea garden, and a hand-held telephone set from the Mathiura tea garden. There are also British-era mechanical plows, water filters, British-used telephone sets, typewriters, elevator pumps, survey gutters, turbine pumps, and even British-era service books, ceramic jars, nineteenth-century electric fans, pruning pots, and antique peas. Machinery.
Tea Museum's Admission and Schedule
The Tea Museum is open daily from 10 a.m. to 4 p.m. You can visit the tea museum by buying a ticket for 20 rupees per person.
The way to Srimangal
Srimangal can be reached directly by rail or road from Dhaka. From Dhaka's Fakirapul and Saidabad, non-AC buses of Hanif Enterprise, Shyamoli Paribahan, Sylhet Express, etc. go to Srimangal. The rent is 300 to 400 rupees. From Dhaka's Kamalapur railway station, the Sylhet-bound Parabat Express departs at 6.40 am every day except Tuesdays, the Jayantika Express at 12 noon every day, the Kalni Express at 4 pm every day except Fridays, and the Upaban Express at 9:50 pm every day except Wednesdays.
The fare from Dhaka to Srimangal is Tk 200 Elegant chair 240 Tks, first chair 320 Tks, first class berth 480 Tks, soft seat 460 Tks, AC seat 552 Tks, AC berth 828 Tks. Besides, you can also take a direct train from Chittagong to Srimangal or Kulaura in Maulvi Bazar. The Sylhet-bound Paharika Express can get off at Chittagong Railway Station at 8:45 am every day except Monday and the Udayan Express at 9:45 pm every day except Saturday. The Paharika Express leaves Srimangal at 12:58 pm every day except Saturday and the Udayan Express at 11:24 pm every day except Sunday.
Non-AC buses of Hanif Enterprise, Shyamoli Paribahan, Sylhet Express, Saudia Paribahan from Fakirapul, and Saidabad in Dhaka to Maulvi Bazar via Srimangal. The fare for a non-AC bus is Tk 300 To 380 From Srimangal town, you can take an easy bike or auto-rickshaw to visit the tea museum, as well as the Finlay tea garden.
Where will Srimangal stay?
Along with the Srimangal Tea Museum, there is a tea resort with modern facilities. This beautiful resort has 1 office building, 2 VIP lounges, 14 bungalows, 9 staff houses, 50 workers' sheds, 2 pump houses, 1 water tank, 1 generator house, and a foreign rest house with 1 fuel store. For tourists, there is a swimming pool, a state-of-the-art tennis court, and a badminton court. In addition, each cottage has high-quality drawing, dining, kitchen, storeroom, fridge room, bathroom with the hot and cold water system. If you want to book a room here, you have to book it in advance. And if you want to stay in Srimangal other than T-Resort, then the best quality place to stay is T-Resort on Bhanugachha Road (Phone: 01712916001).
Other accommodations include:
Hotel Grand Sultan (five stars) – 01552-683454,
Rain Forest Resort (01938-305706),
T Town Rest House,
Hotel Plaza (8626525, 01711-332605),
BTRI.- 08626-71225, etc.
The rent of these hotels and resorts is from Tk 500 to Tk 5,500. Apart from this, Nisarg Nirab Eco Resort (01715041207) and Nisarg Lichibari Eco Resort (01716939540) are two excellent resorts in Radhanagar, Srimangal. There are hotels.
Srimangal's food hotels Grand Taj, Habib Hotel, Kutum Bari and Srimangal Inn are very popular in Srimangal town. In addition, almost all the resorts here have catering. But remember, when you visit Srimangal, don't forget to taste the sataranga tea of Nilakantha tea cabin here.
Read More: Shitesh Babu's Zoo