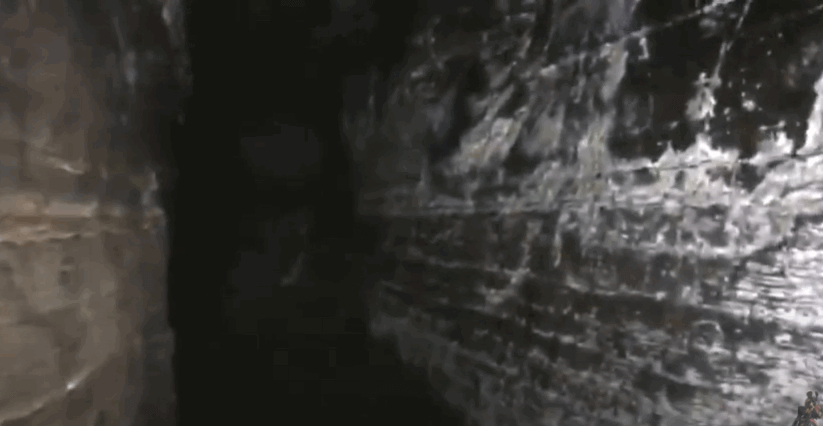 Ali's Cave or Ali's Tunnel is a naturally formed cave at the top of two hills near the Matamuhuri-Tain canal, just three kilometers from the Alikadam Upazila headquarters in the hill district of Bandarban. This cave is one hundred and fifty feet above Jhiri. However, there is no end to the mystery surrounding this cave of nature. No one knows the exact name of Ali's tunnel. It is very difficult to climb the cave from the hill. Even a few days ago, if you wanted to climb this cave surrounded by rocks, you had to climb slowly with a rope or a mountain vine. To solve this problem of tourists, three stairs have been installed at the initiative of Alikadam Army Zone. As a result, tourists do not have any problems. You can easily go to see the cave. Terrible to see! This elongated cave in the middle of the hill is about 100 feet long. There are two more caves next to it. Whose length is almost the same?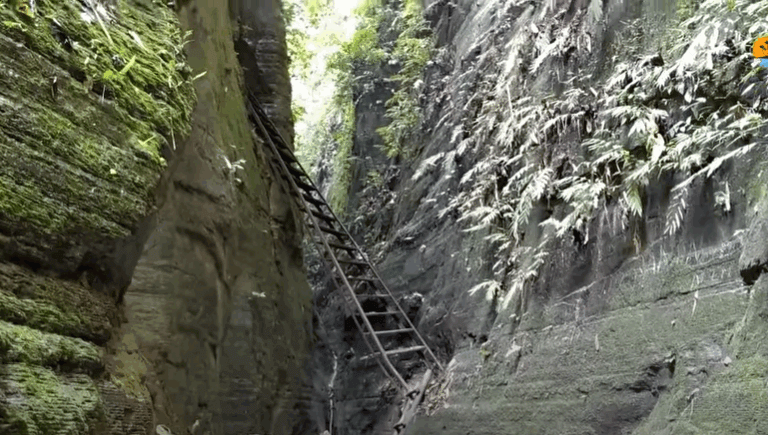 The darkness inside the cave! You have to enter with a torchlight or a torch. But beware, there are small and big pressed bats inside the cave. These bats can be scared when they fly from side to side. However, they do not harm anyone.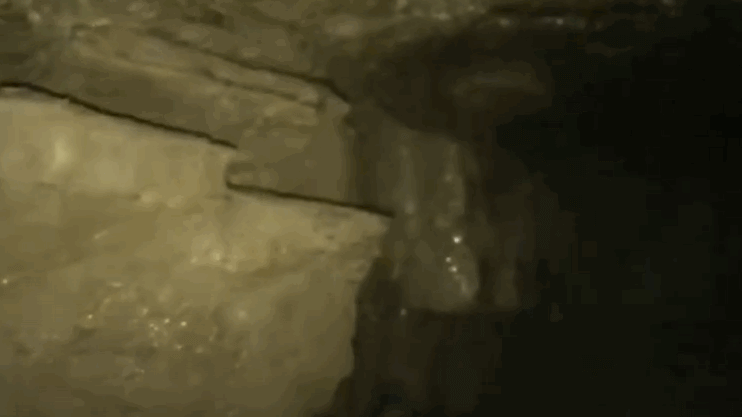 How to get there
From Dhaka, you first need to get off at the Chakaria bus terminal on the Chittagong-Cox's Bazar road. Non AC bus fare from Dhaka will be 750 Tk. Or you can go to Chittagong by train and go by bus from Chittagong. The bus fare from Chittagong to Chakaria is 170 Tk per person. Matamuhuri Transport Service buses leave Chakaria Bus Terminal daily from 7.30 am to 6.30 pm for Alikadam. Departs from Alikadam every day from 7.00 am to 5.30 pm for Chakriya. The car left after 40 minutes from both sides. The rent is 60 Tk per person. It takes about 1 hour and 40 minutes.
From Chakaria you can come by Alikadam Chander (jeep). Local rent is 65 Tks per person. Reserve fare is one way 1200-1400 Tk. Two hours by bus. And if you go to the moon car, it will take 30 minutes or 40 minutes less. The rent difference between the two is only 10 Tk. From the army zone to Ali's tunnel by boat. You can go in the morning and come back in the afternoon.
Where to stay
If you wish, you can take a night bus from Dhaka and get off at Chakraya. You can also see it from Chittagong in one day. Even if you have to stay. There is no better way to stay in Alikadam. The district council has a post bungalow located a short distance from the bus stand at Pan Bazar and a privately owned boarding house located at Alikadam Bazar.
The quality of boarding is not so good. The post bungalow has a total of 10 rooms. Rent – 5 downstairs for 500 Tk each. 5 on the second floor for 1000 Tk each. Two-bedroom rent at Zia Boarding – 450 Tk. Contact at Zia Boarding: Mohammad Saddam Hossain (01828933633, 01828933633, 01553603915)
Where to eat
Alikadam's food hotels are of medium quality. It would be wrong to expect too much. Guide: If you haven't been to Ali's tunnel before, you must take a guide. You can take them as a guide. They are happy with what you give. Saddam – 01831507293/01828933633, Khaleq – 01837837591.
Read More: Nafakhum