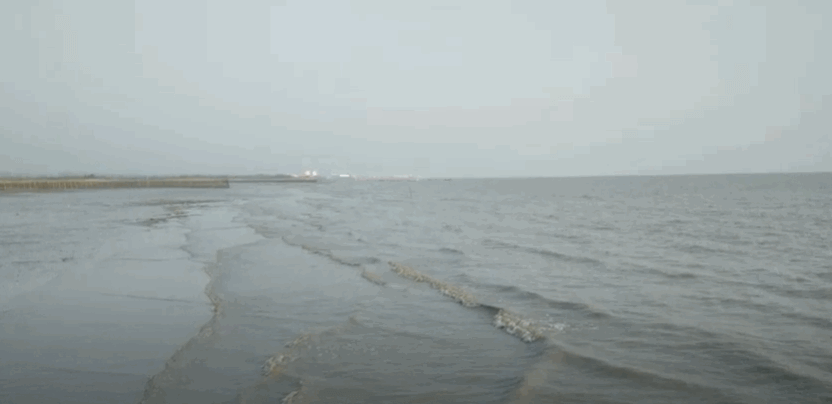 Sitakunda Upazila of Chittagong district is considered an attractive place for tourists for various reasons. Sitakunda, green land of natural beauty, has endless eye-catching Chandranath hills, eco-parks, winding mountain paths surrounded by green forests, and picturesque views of the hilly lakes. A few days ago, a new tourist destination was added to the previous list, and that is Bashbaria Sea Beach.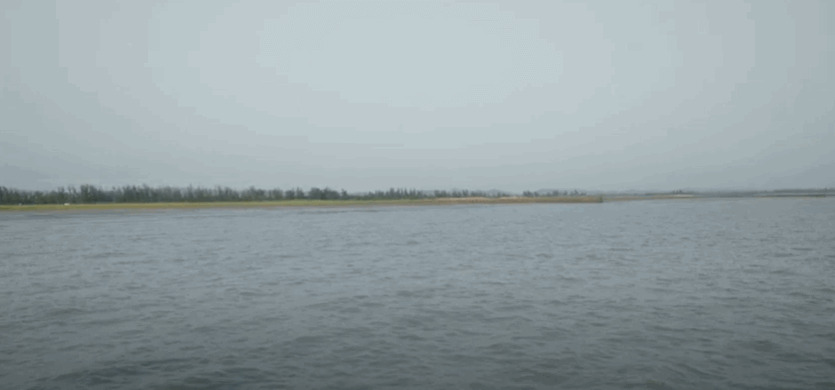 Banshbaria Bazar is a small market on the Dhaka-Chittagong highway, 25 km north of Chittagong city. Through this market, you can reach Banshbaria beach in just 15 minutes by way of a narrow pitch. The main attraction of this beach is that you can walk under the sea for more than half a kilometer. Although everyone calls it the sea, Google shows it as a canal. But there are big waves like the sea. You can come here and walk around without any hindrance, you can get the beauty of nature. Rows and rows of Zhou trees in the Zhou Garden and the newly awakened huge sand field, all in all, a wonderful beauty awaits the visitors.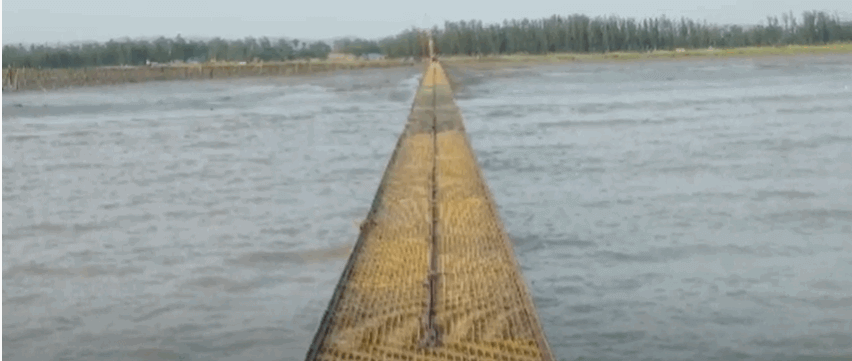 How To Go To Bashbaria
 Banshbaria by any bus or tempo from Chittagong's Alangkar to Sitakunda. Rent 30-40 Tk. From Alangkar you have to go 23 km along Chittagong Highway. It is a little before Barbakund. After getting off at Banshbaria, if you go 2.5 km by CNG, you will find the embankment. CNG fare is 20 Tk per person. If you want, you can also take reservations. Banshbaria beach is there. If you can reserve CNG, it will take you to the front of the dam. Reserve rent will be 300 Tk.
Where to stay
You will find low-quality hotels in Mirsarai or Sitakunda. If you go to the Sitakunda market, there is Hotel Simon. If you want to stay in a good hotel, you have to move to Chittagong. If you search in the nine-door market, you can find hotels of medium quality. There are various quality hotels in Chittagong.
Below are the names and addresses of some budget hotels. These are all standard but low budget hotels.
Hotel Paramount, Station Road, Chittagong: Just opposite the new train station. In our opinion, this is the best hotel on a budget. Nice location, spacious corridor (not even a five-star hotel with such a large corridor). The rooms are good too. Rent for non AC single 800 Tk, double 1300 Tk, AC 1400 Tk and 1800 Tk. For booking: 031-26561, 0171-324654
Hotel Asian SR, Station Road, Chittagong: This is also a very nice hotel. Tidy, clean hotel. Rent: Non AC: Tk1000, Non AC Single. AC: Tk For booking – 01711-69555
Hotel Safina, Enayet Bazar, Chittagong: Medium quality hotel with a family atmosphere. There is a beautiful restaurant on the roof. If you sit there at night, you will not want to come. Rent: Starting from 600 Tk. AC 1300 Tk. For booking -031-0614004
Hotel Naba Inn, Road 5, Plot-60, OR Nizam Road, Chittagong. A little more rented hotel. However, it is ideal for those who want to stay in Nasirabad / O and Nizam Road area. Rent: 2500/3000 Tk. For booking – 01755 574372
Hotel Landmark, 3062 Sheikh Mujib Road, Agrabad, Chittagong: Good hotel to stay in Agrabad. Rent – 2300/3400 Tk. For booking: 0172-0141995, 01731-6998
Read More: Banshkhali