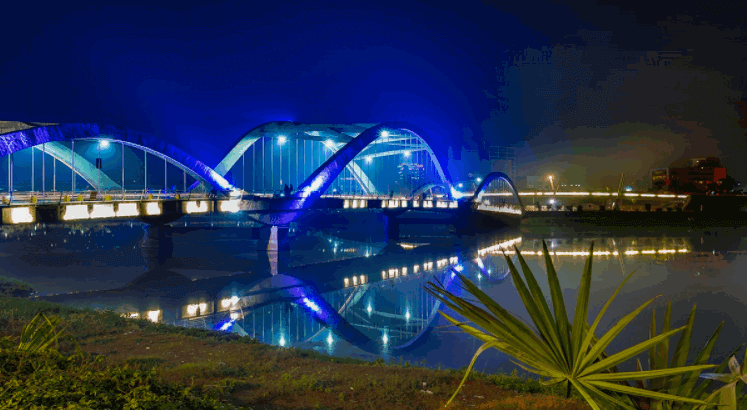 Hatirjheel is an area in Dhaka, the capital of Bangladesh, that has been created for public movement. In this busy city of bricks and stones, Hatirjheel of the capital has become a beautiful recreation center to alleviate the fatigue of tedious civic life. Anyone can visit Hatirjheel day or night. The main objective of this project worth Tk 1,960 crore is to conserve rainwater, prevent waterlogging and floods, improve sewage systems, reduce traffic congestion in the capital, and enhance the beauty of the city. Hatirjheel has opened a new horizon in Dhaka in terms of environment and aesthetics. Walkways have been constructed around the lake, roads have been constructed on both sides of the lake including overpasses. To get to the other side of the lake, there is a beautiful bridge, a spectacular fountain, and a beautiful white staircase. Sailing boats are also available here.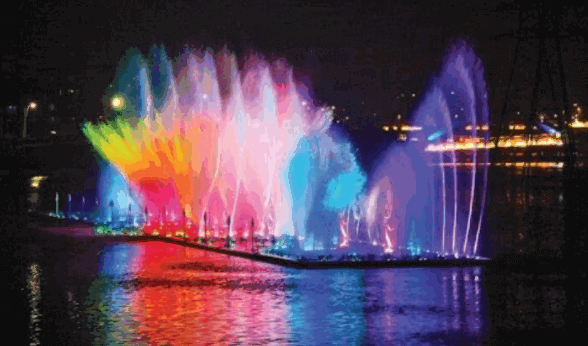 Where even a few years ago, Hatirjheel was a reservoir of rotten water. But now it is holding sparkling water. Water will be supplied to this lake through pumps. There is also a system for the drainage of dirty water. There will be trees and flowers on the side of the road near the lake. In addition, cultural centers, children's parks, world-class theaters, and exercise centers will be set up for recreation. There will be a mosque for tourists to perform their prayers. 4 bridges, 4 overpasses, 3 viaducts have been set up on 302.623 acres of land. After the evening, Hatirjheel paints itself with various colors of illumination.
History of naming Hatirjheel
Pet elephants of Bhawal kings were kept in Pilkhana in the continuation of British kings. At that time, these elephants used to go to the lake for bathing in the present Elephant Road, Hatirpul area. The word 'elephant' is associated with the name of the area because of the anagona of elephants. And the name of the lake is Hatirjheel because of bathing the elephants. It is known from the pages of history that the name of the elephant was later associated with the roads used by elephants to reach the lake from Peelkhana in Dhaka to the Begunbari area.
How to get there
Hatirjheel can be reached by bus or CNG from any part of Dhaka. There is a bus service to visit Hatirjheel. For now, four 29-seater minibusses will pick up and drop off passengers at ten stops around Hatirjheel. Tickets will be available at Rampura, Madhubag, FDC Junction, Baubazar, Shooting Club, and Merul Baddar at six counters. The minimum fare from one counter to another is 10 rupees. It will cost 15 Tk to go from Rampura to Kawranbazar. And if you go around Hatirjheel by bus, you have to pay 30 Tk.
Read More: Nirjhor Residencial areas