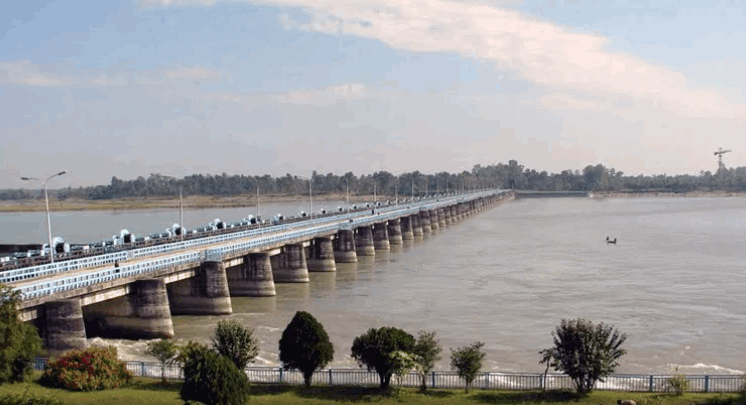 Teesta Barrage, the largest irrigation project in Bangladesh, is built on the Teesta River between Doani in Gaddimari Union under Hatibandha Upazila in Lalmonirhat District and Dalia in Khalisa Chapani Union in Dimla Upazila in the adjoining Nilphamari District. Although the name Dahlia is like a flower, it is a village that looks like a beautiful deer. This green covered village attracts the most pedestrians. The Teesta originates in the hilly region of North Sikkim, India. Entered Bangladesh through the Nilphamari district. This river flows through all the districts of the greater Rangpur region i.e. Nilphamari, Lalmonirhat, Rangpur, Kurigram, and Gaibandha. In the eighties, a dam was built on the river Teesta at Doani in Hatibandha Upazila of Lalmonirhat. Which is called the Teesta Barrage Project. As a result of the construction of this barrage, large areas of Nilphamari, Rangpur, and Dinajpur districts have come under irrigation facilities.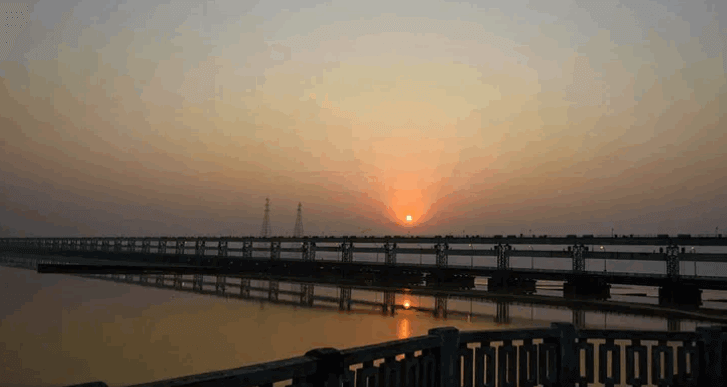 The barrage in the middle of the river. Mechanical gate. 44 gates in a row. There are eight more gates on the other side. To take water in the canal. Many are open. This barrage controls the water of the river Teesta, conserves water, and uses it for irrigation in several districts of North Bengal during the dry season. Iron-wood, huge structures of concrete. Green fences have been built on both sides of the river. Surrounding the Teesta Barrage, the banks of the Teesta are beautifully decorated.
There are several picnic spots in the adjoining area. People from far and wide come here in groups for picnics. During the monsoon season, the Teesta is quite full and fast flowing. The canal is also worth seeing. Many people come to visit in the afternoon. The black road with pitch next to the barrage is covered with cashew flowers on both sides. That scene is amazing. As you walk along the narrow path, you will feel that this path does not end. All in all, it is a place worth seeing.
How to get there
This project, which is 65 km away from Rangpur city, takes one and a half hours. You can get in the car of Dalia in Nilphamari, the fare is 60 to 70 Tk per person. Teesta Barrage can be reached by road from Lalmonirhat Sadar or Hatibandha Upazila Sadar. The distance by road from Hatibandha Upazila Sadar is 20 km. Those who go from Dhaka or any other city can go directly to Nilphamari. There you can go to Tistapar by scooter, rickshaw or motorcycle.
Where to stay
The leisure rest house is located next to the barrage in the beautiful natural beauty. The Water Development Board oversees the leisure rest house. With their permission, they can stay in this rest house. However, it is not open to everyone.
Read More: Railway Workshop