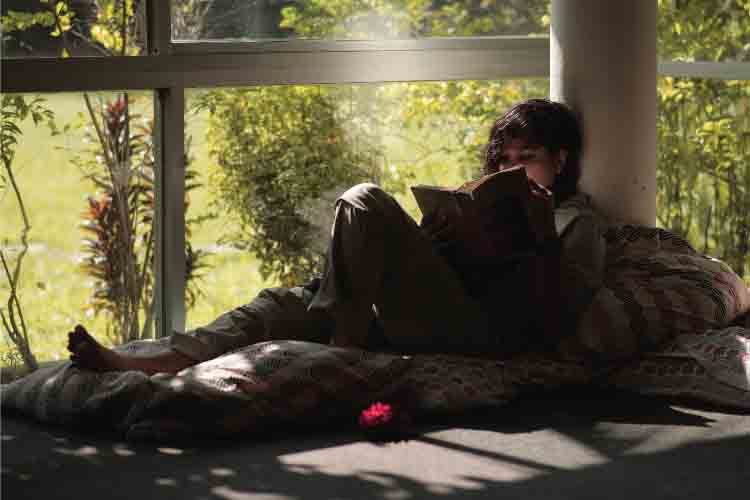 Adventure, this is just not a name, it is a dream of every tourist who wants to enjoy the beauty of nature. Nature is the gift of almighty and he makes it so beautiful and attractive. Every single person you can not find who doesn't like to see the beauty of nature.
When we get some free time, many of us want to go to some places where we can refresh our minds and remove our boredom and tiredness. For that, natural places are the most perfect ones. And if you get some adventure also there its happiness knows no bounds.
So if you guys looking for those types of places, you have not to go anywhere from Dhaka. Today I am going to write an article about a place where you can make your journey like an adventure journey. The name of this place is The Base Camp Of Bangladesh.
The Base Camp Of Bangladesh
The first outdoor base camp in Bangladesh which is located in Gazipur. This beautiful place is made for adventure and camp lovers.  For those people who do not get chance to go to a distant place for their short time, they can go here.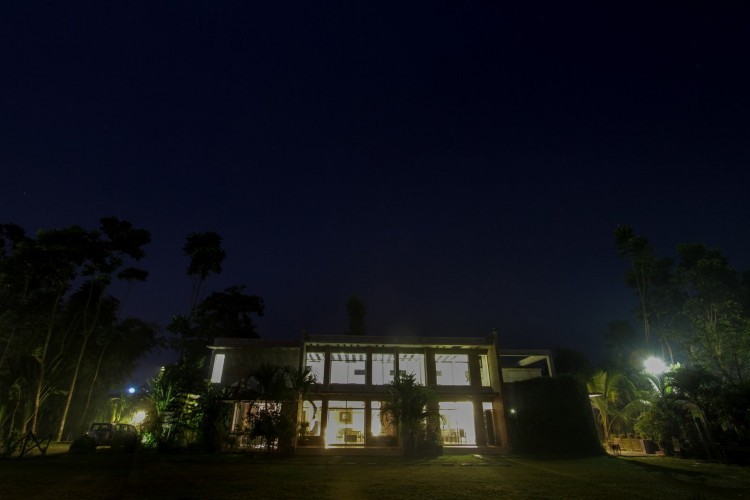 Base Camp Bangladesh is situated 14 km away from Dhaka in Rajendrapur of Gazipur. On the side of Dhaka-Mymensingh Highway. The Bhawal National Park is so close to it.
The Base Camp is the first outdoor activity camp in Bangladesh. It was built in 2013. This is a great place for adventure lovers. It is also a great destination for those who love camping. Being close to Dhaka, you can easily enjoy outdoor activities in less time.
Upon entering the base camp, you will see rows of parked cars in front of the huge green field. You can see someone playing cricket, or throwing arrows. Some of the children are busy throwing a ball and some are riding bicycles in the mood. There is a gallery next to the field. The packages here are equipped with a variety of challenges, games, and activities.
The Facility Of Base Camp Bangladesh
You can enjoy adventurous activities in the wonderful natural environment. There are activities like on tree and underground challenge, archery, football, cricket, forest tracks, cycling monkey pass, tire pass, tire sandwich, zip line, rope trench, rope walk. There are also separate play facilities for children.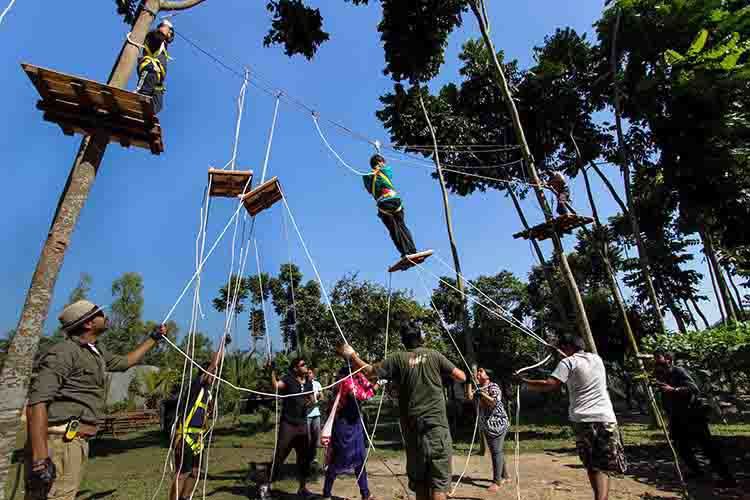 Safety is kept in mind in every activity. Instructors are there for guidance. Instructors will guide you considering your physical condition.
A swimming pool is in base camp. The swimming pool will be able to swim at the end of the activity to get cool. There is a good quality changing room and washroom. Base camp forests have trekking and pond fishing. There are tents available for those who like camping. There is also a tent that can hold at least 20 people.
The campfire fest goes on beside the tent. There is all facility for BBQ party arrangements. Badminton plays here on a winter night. Cricket, football, Frisbee, table tennis, carom, and archery go on the day. If you want to eat the forest there is also the system. Buffets are provided here day and night. Apart from this, if you have booked in advance, food can be arranged as per your choice.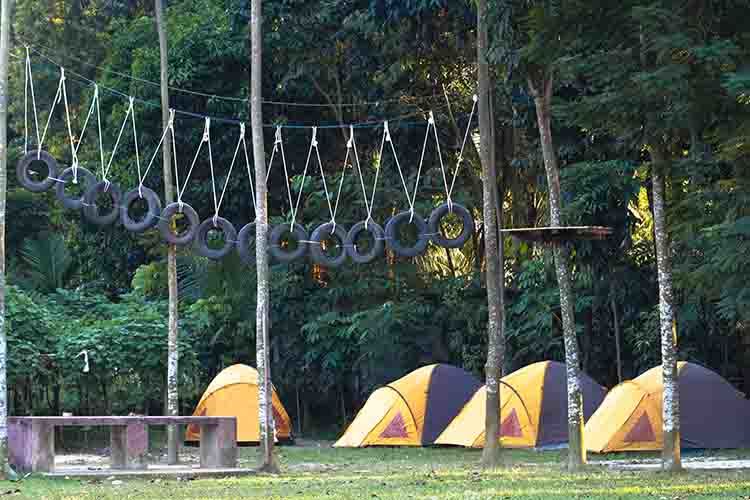 In addition to the tents, there are other accommodations. There is the Nature Room made of wood. There is also a bungalow. The duplex bungalow is located in the basement of the house with 70 people capacity conference rooms. There is a 24-hour generator facility. There is also a campfire BBQ in the bungalow. There are special zones and separate packages for school children.
The visitors are always crowded here. If you want to go to The Base Camp Bangladesh of gazipur you have to book in advance.
Costs Of Base Camp Bangladesh
There will be a single room with a single bathroom with AC and rent is 2,500Tk. And the double room rent will be 3,500Tk. If you want to buy a bungalow, the rent will be 12,000Tk. In the bungalow, you will find double beds with lounge, lounge, and living room.
The tents here are only available from March to September. Tent booking can be done on the activity-based group package. Separate packages are available here over the group size. Base camp check-in time is 11 am and check-out time is 10 am.
Some Things To Keep In Mind:
Cannot be brought here with drugs and weapons
Complete prohibition of leakers
Can only be smoked at certain locations and
Outside food cannot be brought.
Contact:
Travel More Places:
Also Read About Bangladesh Newspapers List:
Frequently Asked Question:
The base camp Bangladesh cost
Base camp Gazipur price
Base camp prices
Base camp resort Gazipur
Base camp package
BD resort
Base camp activities
Chuti resort